Transportation just called us back and said the roads are slowly opening so they are going to plan on taking all students on buses 293 and 242 on their afternoon bus runs. They believe they will be able to drop all students off at their regular stops. Please note there could be delays. Get this updated information out.
There is a gas leak in our area that is impeding traffic. There will be no bus run from 4H Lake Road to Grandview Road. There will be no afternoon student bus drop offs for bus 293 for: Dan Mont Vista, Trump Street, or Tracy Lane. There will also be no bus 242 drop at: Access Health, Florence Lane, Mathis Drive, Green River Garden Center, 1777 Ritter Drive, Wood Avenue, or 1717 Ritter Drive. If you pick up your children from bus 293 or bus 242 at the above mentioned stops, you MUST come pick your child up from school today, October 27th. Parent Pick Up begins at 3:20. Please get the word out.
Transportation has informed us that bus 113 is running about 30 minutes behind on the afternoon run. Please adjust your schedule to meet the bus and receive your student(s) accordingly. Please get the word out. 😊
Buses 113, 245, and 265 are running approximately 15 minutes behind per the Transportation Departnent. Please be prepared for your children who ride these buses to be 10-15 minutes late. If we get an update that extends the delay, we will make that information available. Please share.
Free afterschool tutoring Raleigh County Schools is happy to announce opportunities for students across the county to receive free afterschool tutoring. These services are made possible through Extended Program grants and provided by your child's home school certified teachers. Tutoring services may include… · In person one-on-one or small group - core content academic sessions · In person one-on-one or small group - critical school success tutoring sessions for items such as (organization skills, technology skills, study skills, test taking tips, etc.) · In person one-on-one or small group - enrichment support (high stakes test prep SAT, ACT, etc., academic fairs, college/job readiness preparation, etc.) Please contact your child's school for details on scheduling tutoring services. Not all schools offer after school services or services in all areas.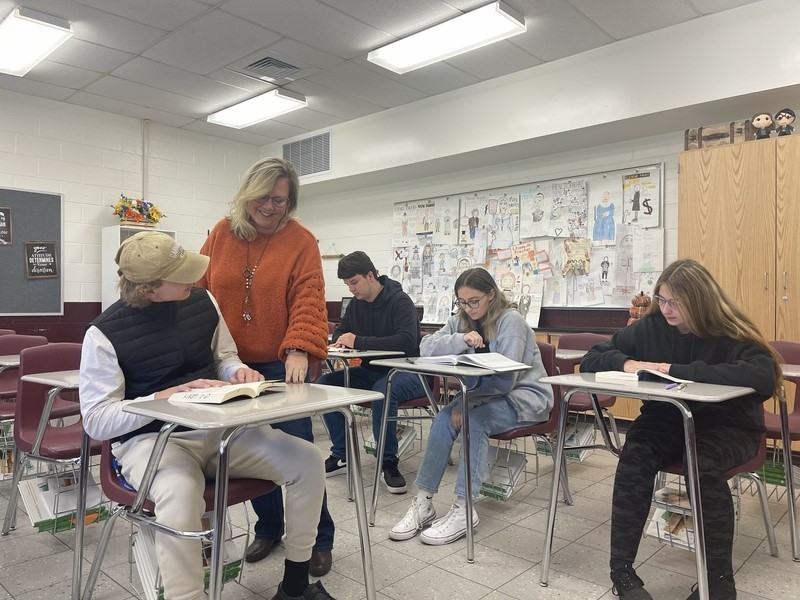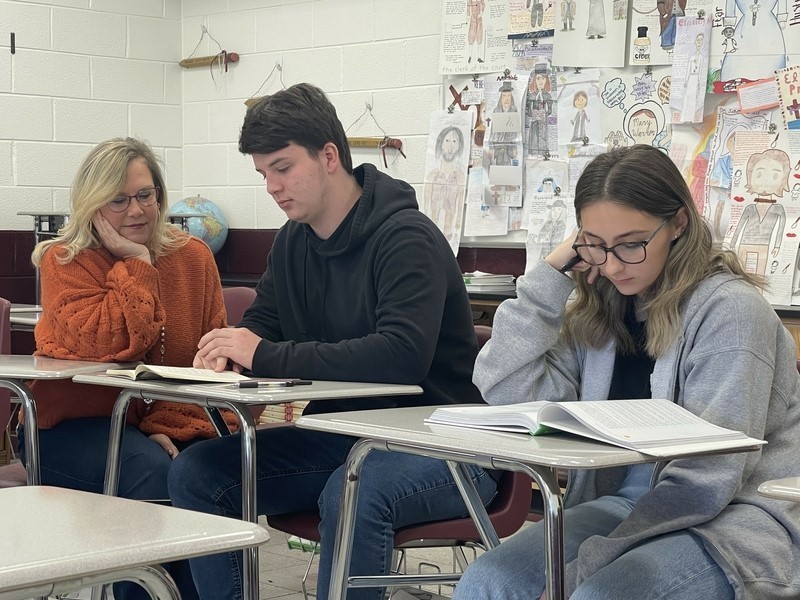 Bus 113 is running about 10 minutes late on the afternoon run. Get the word out.
Annual Halloween Walkthrough will be Thursday, October 27th. PreK - 2 from 4:30-5:30 and 3-5 from 5:45-6:45. Please consider donating candy. The classroom with the most candy donations will win a Spook-tacular prize! This is always a fun time, so make plans to join us on the 27th.
Bus 265 is running about 30 minutes late and will arrive at the school at 4:10 to begin transporting students home. Please adjust your schedule to avail yourself at the bus stop to receive your children.
Taste Testing Day will be Monday, September 12th. Every student who at least tries the lunch menu item receives a small prize such as a fun eraser, pencil, etc. They don't have to like it, they just have to try it. The students always enjoy our Taste Testing Days because they get to try new things and earn a prize. Lunch will be Tangerine Chicken Stir Fry.
Thanks to the hard work of our amazing PE teacher, Dee Pate, and our remarkable Daniels Elementary students, we were named 3rd place among all WV schools participating on Jump Rope for Heart. Great job, Panthers!
Raleigh County Schools Attendance Poster Contest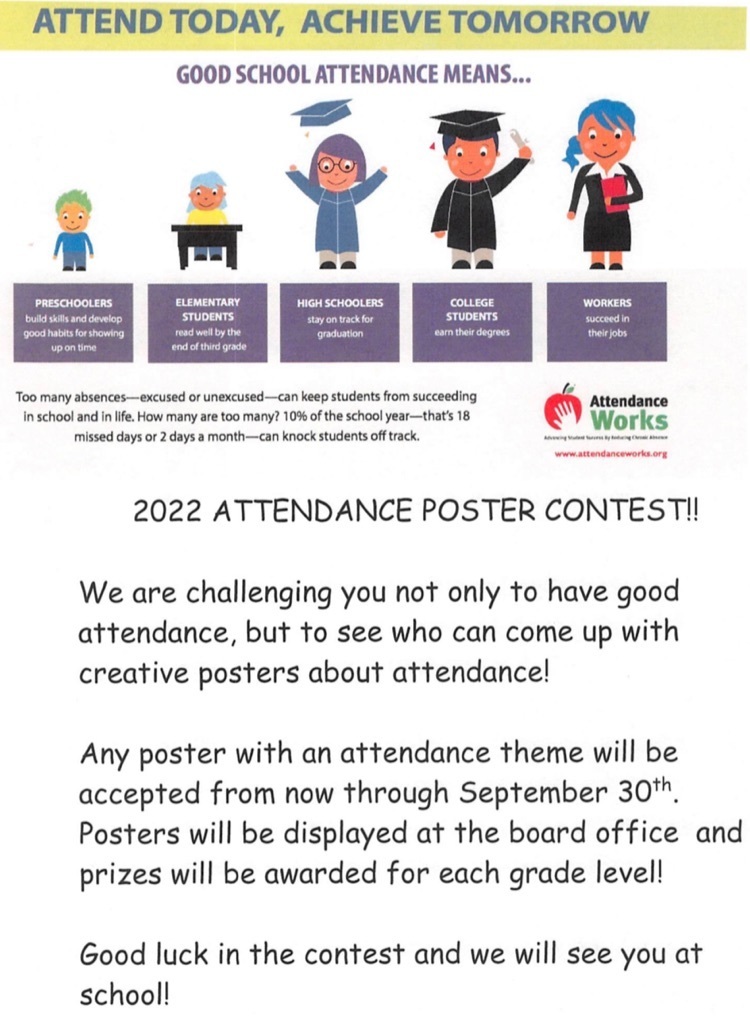 Student Drop Off Procedures to note: 1.) Make sure students are packed and ready to exit the vehicle 2.) Parents must stay IN the vehicle at all times 3.) There is only one line of cars in morning drop off 4.) Stop at the STOP sign near the basketball goals until 8:00 AM 5.) Drop off ends at 8:25 6.) Student must exit the vehicle with the staff member who first reaches the vehicle 7.) Do not pull to the side and park for any reason. If you are having trouble, pull around to the front of the building and park in the lot 8.) Be sure to say your goodbyes before it is time for your child to exit the car so they are not distracted yelling back and forth with you as you drive away. We have had some near accidents due to this Thank you for helping us keep Student Drop Off safe and efficient 😊
Class Lists have been posted on the Library windows. Make sure to make plans to attend our Watermelon Welcome Open House on Wednesday, August 24, 3:30-5:30.
Some from Central Office got in on the fun today, too! Thank you, Raleigh County parents, for bringing your kiddos to the Wellness Fair today! It was a great time! 😊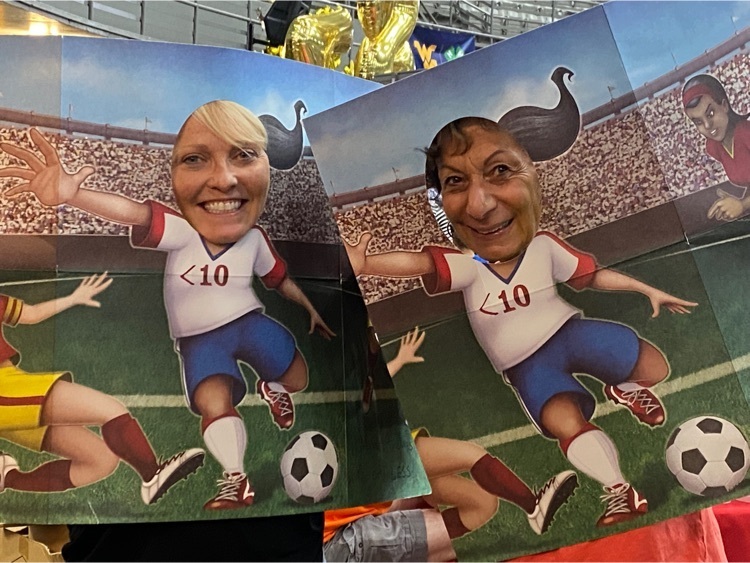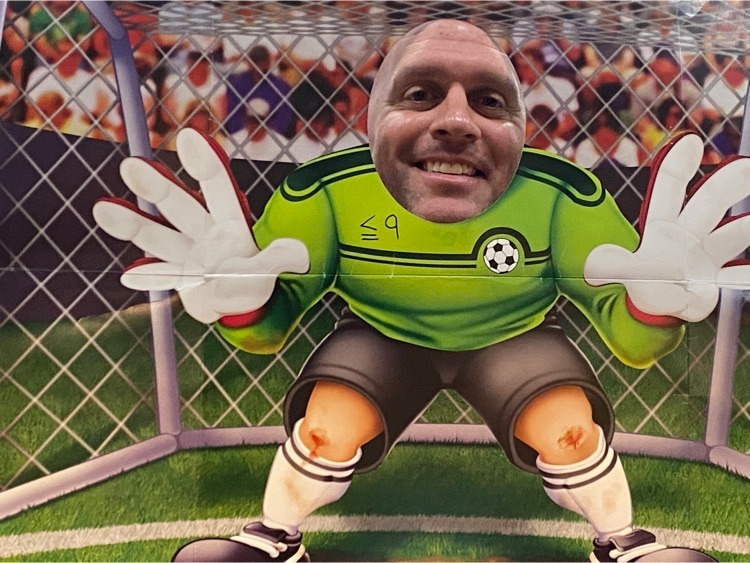 Come join Daniels at the Raleigh County Wellness Fair at the Convention Center today from 9:00-2:00 where we will "Kickstart Success, Miss 9 Days or Less". Make the commitment to avoid chronic absenteeism in 2022-2023 school year!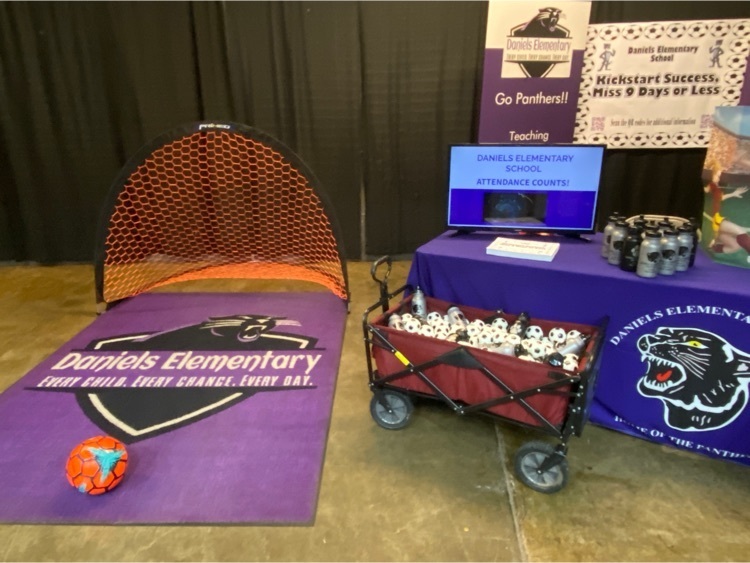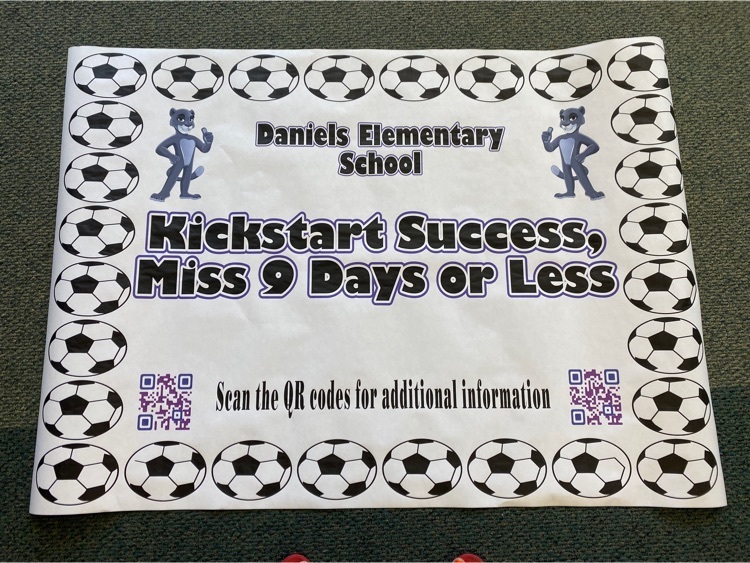 Watermelon Welcome Daniels Open House will be Wednesday, August 24, from 3:30-5:30.

Have a safe and celebratory Independence Day weekend!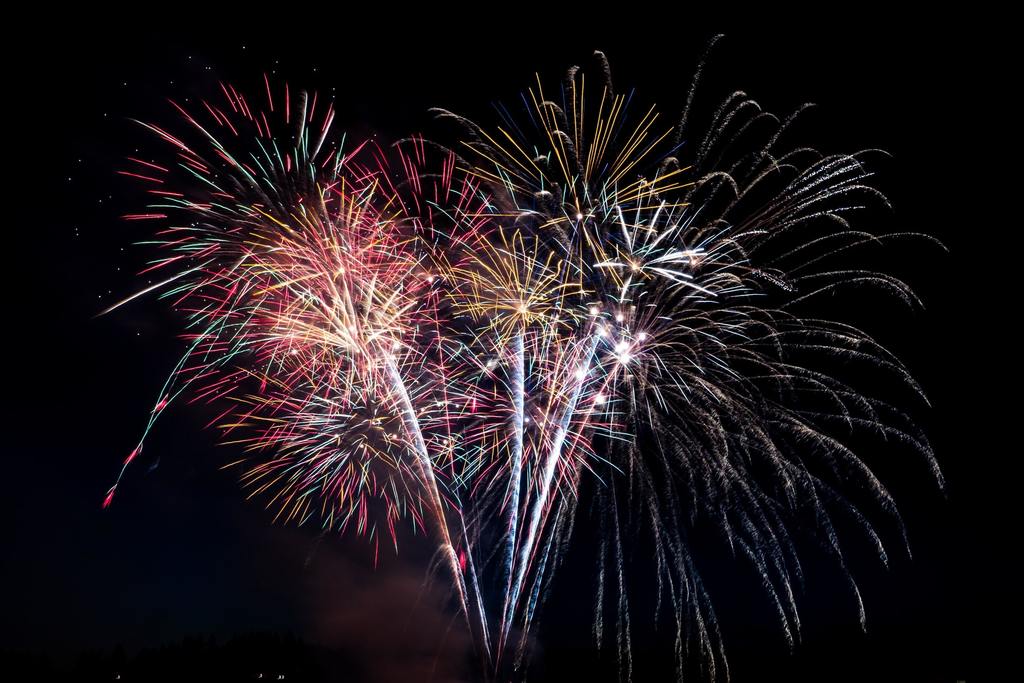 We are excited to be launching the brand new website and app soon! Stay tuned for updates this summer!